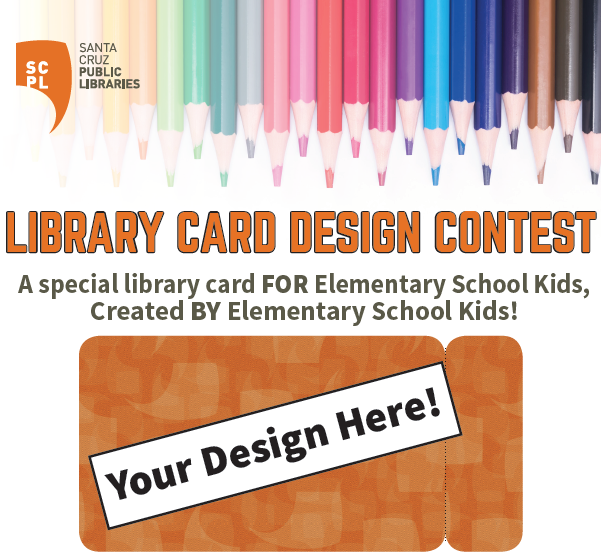 All Elementary School Age Kids in Santa Cruz County are invited to submit a design for a special new library card.
• Visit bit.ly/SCPL-DesignContest to download the form or pick one up from your local branch library, school library, or bookmobile.
• Submit your artwork between October 1st and November 1st to be entered into the contest.
• Submit your design to your school library, any branch library, or the bookmobile.
• Winner will have THEIR DESIGN printed on this very special library card which will be available for use in January of 2020.
Winning entries will be determined by an impartial panel of judges. Winner and runners up will be notified on December 1, 2019. New library cards will be ready for kids in K-6 to start using in January 2020.

Questions? Contact: k12@santacruzpl.org