Library Services
- SCPL On the Go Mobile App
---
SCPL's new mobile app SCPL On the Go makes it easy to search the library catalog from anywhere. The app also offers account management; integrated access to eBooks, eAudiobooks, eMagazines, journal articles; and more. Special features include mobile checkout and UPC code lookup to quickly see if the library has a title.
The SCPL On the Go app is free. It is available for iOS, Android, Blackberry, Palm, Windows, and other devices. Look for "SCPL" in the app stores or point your browser to http://santacruz.boopsie.com/ to download.
If you have a QR Code reader, you can also scan the code to download the app: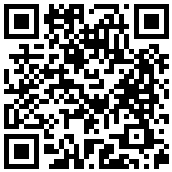 Windows phone users should go to https://santacruz.boopsie.bredir.com/m/#1!Home/ to use the app.
Available at these branch libraries:
Available at all branches
Last updated on Aug. 1, 2017
Branch Libraries
Other Resources:
You Can Do That @ the Library?!
Become a Universal Borrower
If you have a Library Card from another Library in California, you can get one in Santa Cruz for free.
Go to any branch and fill out an application.
---
See our Calendar, Online Catalog or Branch pages for more details and contact information.