Enjoy recordings of storytimes, songs, STEAM programs and more created by our very own librarians on our YouTube channel.
Links to Additional Storytime Resources
It's important to keep reading, singing, playing, talking and learning. Here are a few resources with links to help parents and caregivers continue to provide literacy activities and read-a-loud stories for young children while the library is closed.
JBrary - Evolving List of Storytime resources, including links to virtual storytimes from libraries across the country
Storyline - Famous people reading picture books aloud
IndyPL - 100+ Free Video Read Alouds
Tell Me a Story - King County Library System (WA) offers a HUGE collection of songs and rhymes to sing with little ones
Drag Queen Storytime From the New York Public Library: Drag Queen Storytime: A Video for Children and Parents
Cuento con vos- es una iniciativa que surgió a partir de la cuarentena provocada por el COVID19, con el objetivo de que nuestros lectores siguieran disfrutando de la lectura en casa.
Morning Stories on the Table - Each week, we select a fun story from around the world and adapt them into Chinese in a much more creative way.
Early Literacy Calendar for January 2022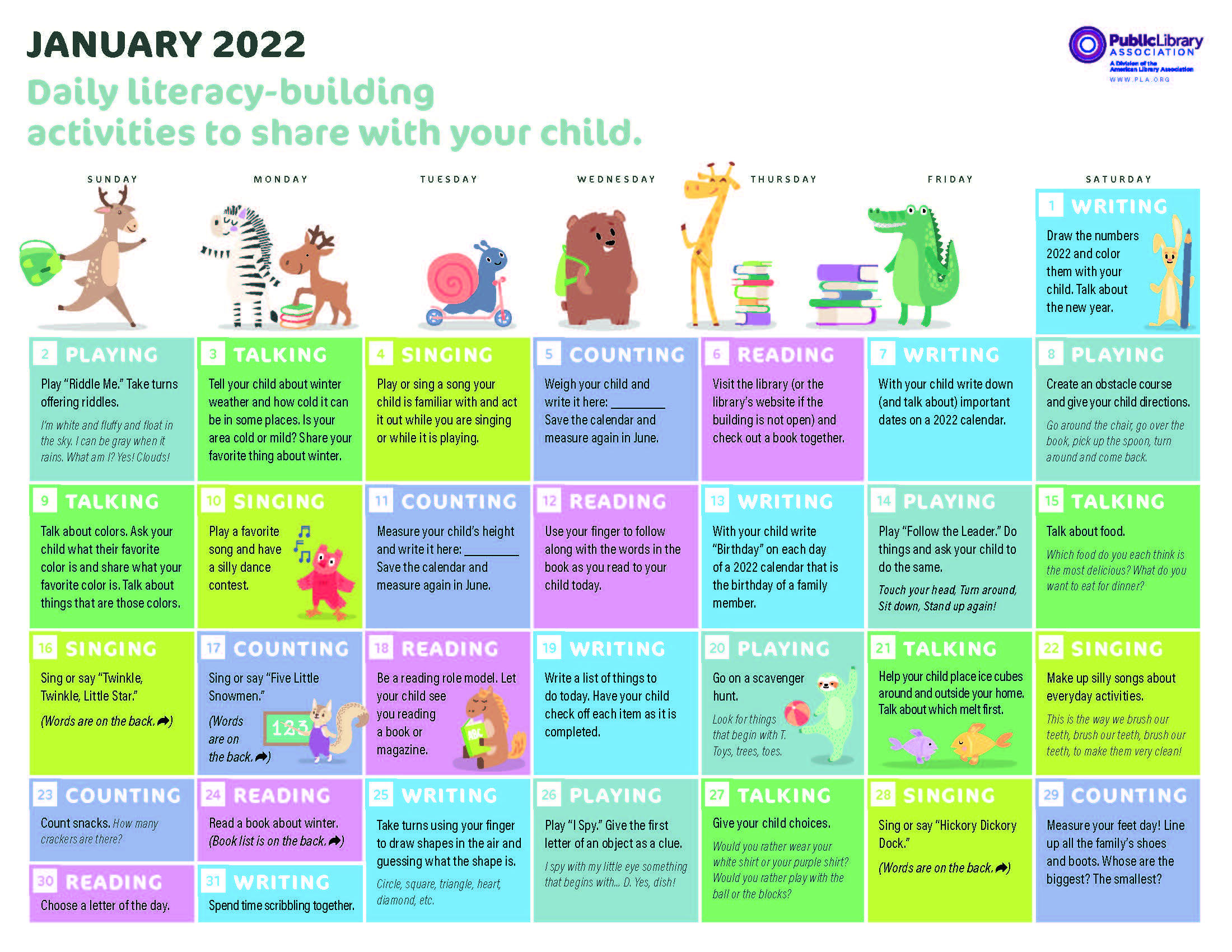 Calendario de Actividades de Alfabetización - enero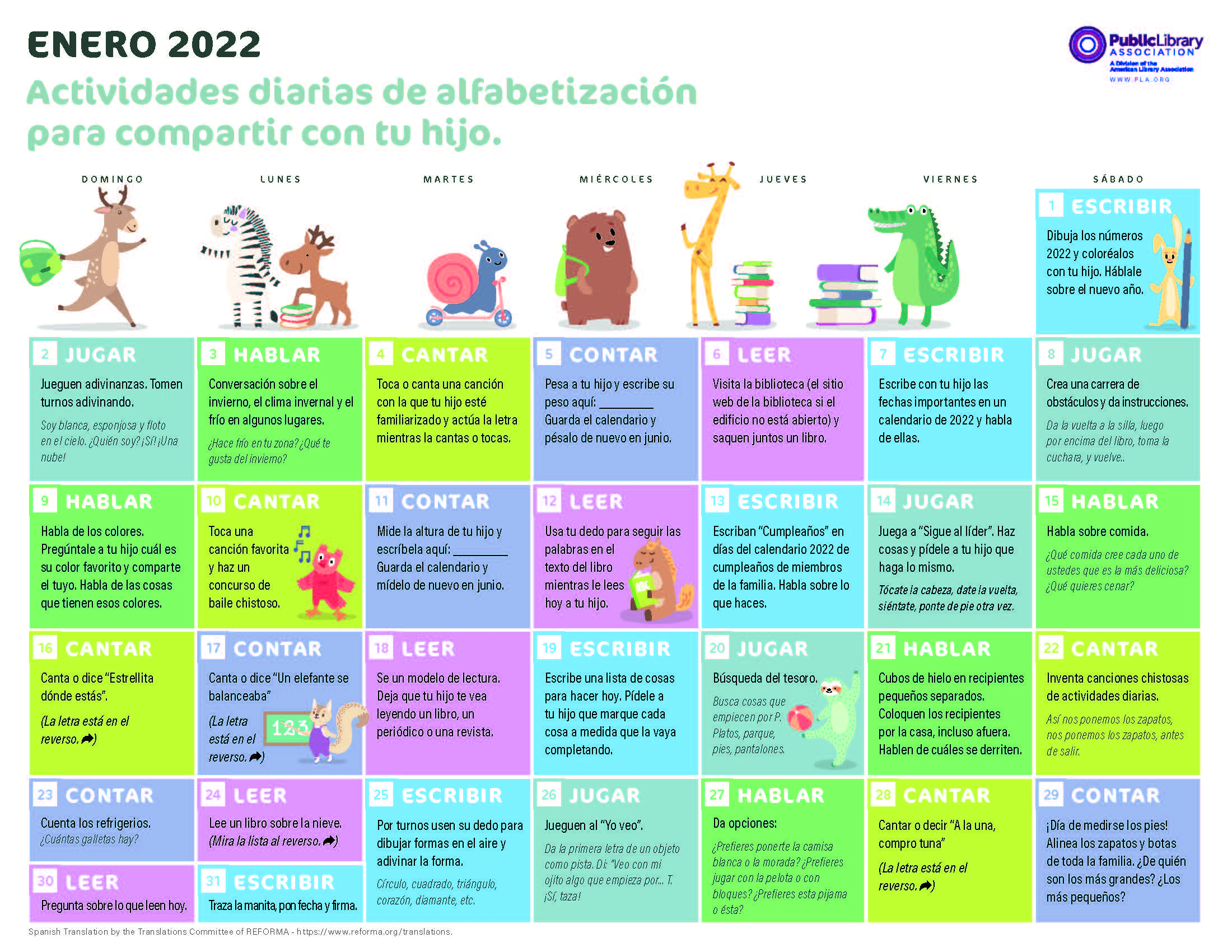 Ready Rosie - Healthy at Home With the growing impact of the COVID-19 virus, ReadyRosie is developing this free toolkit as a resource to support families with information and resources for supporting the children in their care.
Ready Rosie - Sano en casa Con el crecimiento del impacto del virus COVID-19, desarrollamos esta herramienta gratuita, con información y recursos de apoyo a las familias para ayudar a los niños bajo su cuidado.
Early Literacy Math Resources
At-Home Early Math Learning Kit for Families
Recursos para aprender matemáticas con los más pequeños- Spanish
TumbleBook Library

TumbleBook Library is an online collection of TumbleBooks--animated, talking picture books which teach kids the joy of reading in a format they'll love. TumbleBooks are created by taking existing picture books, adding animation, sound, music and narration to produce an electronic picture book which you can read, or have read to you. Also included are games and puzzles. TumbleBooks are created in flash animation. You will need the Flash plug-in for your browser and a computer set up for sound.
Go to TumbleBook Library
View Tutorial
READ TO ME Kits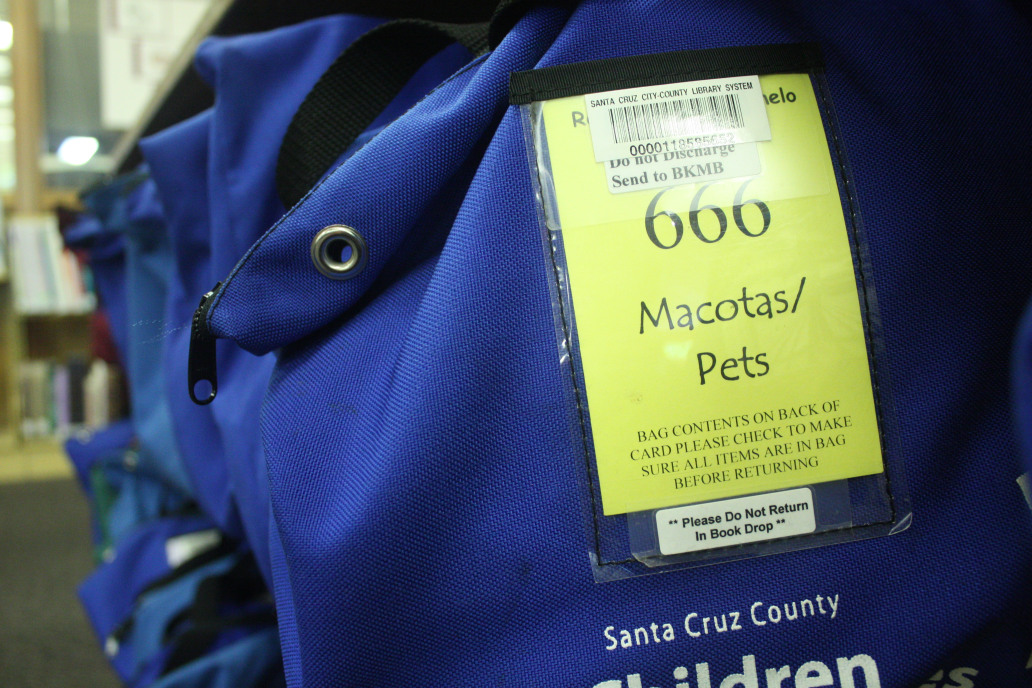 The "Read to Me" or "Leémelo" kits aim to promote early literacy amongst children ages 0-5. The kits contain 10 books and a music CD connected to a common theme. These easy-to-use kits can be utilized in a household, a daycare center or while babysitting to create an interactive and educational reading session. Many kits are bilingual and include resource guides on how the kits can be utilized.
To find read to me kits in our online catalog, search for the terms "read to me kit."