Creating a New Library Account
You may apply for a library card in person at any one of our branch libraries. However, it's possible to start the process by registering directly in the Library catalog. For safety reasons, you must be 13 or older to create an account online. Younger patrons should come into the branch to register in person. For more information, please see Services -- How to Get a Library Card.
To start an online registration, you'll need:
your address and zip code
an email address
a phone number
Click the orange My Account button above, or click "My Account" from inside the catalog. From the login page, there's an option to register.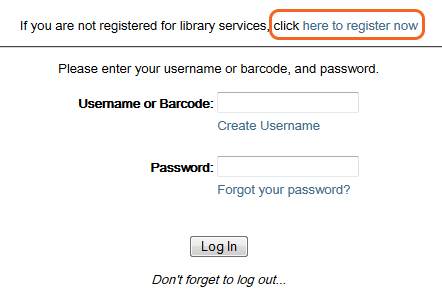 Select your home library and zip code. You'll be prompted to choose a city based on your zip code. From there, you'll be taken to a registration form.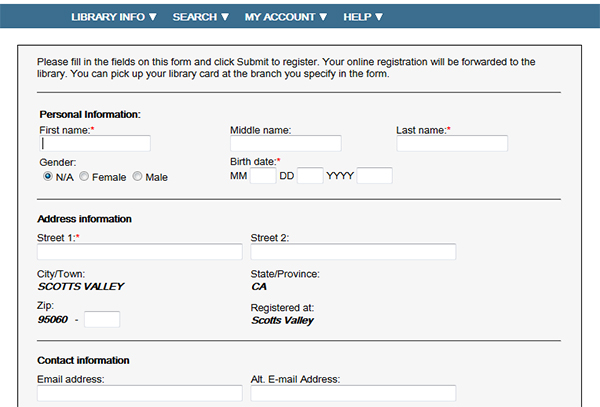 Fill out the form and you'll be given a temporary barcode, which will stay active for 30 days. Please make a note of this number!

You can log in using your temporary barcode, to make lists and access online resources.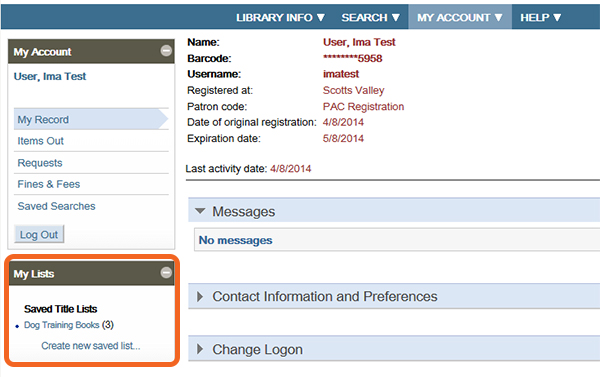 Please Note: To check out library materials, you'll need to complete your registration. To obtain your library card, visit a library branch with a valid picture ID and proof of address (driver's license, piece of mail, lease, bill or statement with name and address). For more information, including what types of ID are acceptable, please see Services -- How to Get a Library Card.