SCPL News & Announcements
---

LEGO NXT Robotics @ Branciforte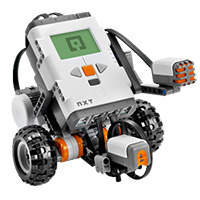 Build a Robot for Battle!
With a focus on creative and engineering skills, kids ages 8-18 will learn about robotics and programming. We will break into teams of two, build our robots, program them over the course of several weeks and then use original programming for a robot battle at the end.
Branciforte Library Every Thursday, Sept. 12th - Dec. 12th • 3:30-5:00pm
Registration Required
CLICK AND REGISTER
View similarly tagged posts: Santa Cruz, Kids, Library Classes, Technology, STEM/STEAM
Posted by glassa on Aug. 29, 2019 at 6 a.m.

Permalink: https://www.santacruzpl.org/news/permalink/936/