SCPL News & Announcements
---

3 Keys to Weight Loss: How to Release Weight, Feel Great & Have Unstoppable Health!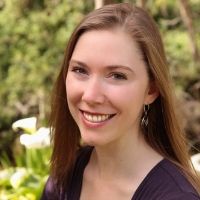 Rebecca Hazelton of Choosing Health Now will help you Discover Your Best Health.
Learn:
HOW THE HEALTH OF YOUR GUT IS THE #1 MOST IMPORTANT THING TO CREATING UNSTOPPABLE HEALTH.
THE 3 CAUSES OF EXCESS BODY FAT.
3 SECRETS OF WEIGHT LOSS.
FREE GIFT TO REDUCE YOUR STRESS, STRENGTHEN YOUR GUT, & HELP YOU HAVE UNSTOPPABLE HEALTH!
Scotts Valley Library
Tuesday, February 25th6:00-7:00pm
View similarly tagged posts: Events, Health, Discussions
Posted by glassa on Jan. 2, 2020 at 3:41 a.m.

Permalink: https://www.santacruzpl.org/news/permalink/931/