SCPL News & Announcements
---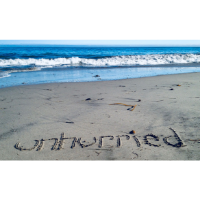 Unhurried Conversations hosted by the Unhurried Santa Cruz Meetup is coming to the Garfield Park Library!
You're invited to join this experiment in conversations designed to have a gentler pace, no interruptions and a more reflective nature.
In an Unhurried Conversation, there is time to think differently and connect with people in a refreshing way. Unhurried isn't always slow, but it has a pace where people find it easy to join in and not feel crowded out. And listening can be as satisfying as talking.
We'll use a simple format to create good, human interaction without interruptions. Please bring a topic for conversation if you wish.
Space is limited. Registration is required. There are only eight seats available for each Unhurried Conversation.
Garfield Park Tuesday, August 13th • 6:30- 8:00pm
CLICK AND REGISTER
View similarly tagged posts: Santa Cruz, Discussions
Posted by glassa on Aug. 7, 2019 at 5:30 p.m.

Permalink: https://www.santacruzpl.org/news/permalink/855/