SCPL News & Announcements
---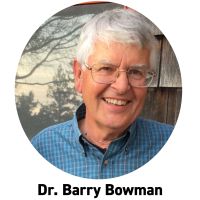 What are GMO plants and how are they generated?
Professor Emeritus Barry Bowman presents GMO plants. Most of the agricultural crop plants grown in the United States are genetically modified organisms (GMO). Many other countries also make extensive use of GMO plants, and we will explore some examples. We will discuss the kinds of crops that are designated as GMO and describe the technology that is used to generate these plants.
Thursday • December 5th 6:30 pm - 8:00 pm Downtown Library • 224 Church St.
Barry Bowman grew up in the farmlands of Wisconsin and received a PHD in Biology from the University of Michigan. After a four-year postdoctoral fellowship at Yale University he started his 37-year career as a Professor of Molecular, Cell and Developmental Biology at UCSC. After retirement in 2016 he continues a research project at UCSC, is active in the Emeriti Association and the UCSC Osher Lifelong Learners Institute.
Citizen Science is a collaboration between the Santa Cruz Public Libraries; the Santa Cruz Children's Museum of Discovery (SCCMOD), and the University of California, Santa Cruz (UCSC).
We invite you to join us every first Thursday of the month for a presentation and Q&A with local experts and researchers in the field discussing life science, ecology, geology, genetics, climatology and more. Let's connect, inspire and inform each other!
For more information contact pro@santacruzpl.org • 831-427-7717
View similarly tagged posts: Events, Teens, Citizen Science, Technology, STEM/STEAM, Discussions
Posted by cowend on Dec. 5, 2019 at 12:09 p.m.

Permalink: https://www.santacruzpl.org/news/permalink/1000/