Focus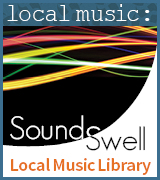 Read!
From 1983 to 2009, the people of Sri Lanka suffered a lengthy and vicious struggle ... [Continue]
Featured Events @ the Library
Thursday, July 30

Felton Summer Storytime (10:00 AM-11:00 AM)
Location: Felton Branch
Join us on Thursday mornings at the Felton Library for a Summer Storytime! There will be songs, stories, fingerplays and a simple craft. Siblings are welcome to join in the fun! Let's play and learn together! This series runs June 4th through July 30th.


Friday, July 31

Capitola Preschool Story Time (11:00 AM-12:00 PM)
Location: Capitola Branch
A 45 minute program for 3-6 year olds. We will read books, sing songs and make a simple craft.


Saturday, August 1

Community Poetry Circle (10:00 AM-12:00 PM)
Location: Downtown Branch
Poetry gives rise to the full expression of self. Join the circle for this free monthly workshop on the 1st Saturday of the month. All levels welcome. No preregistration required.