Focus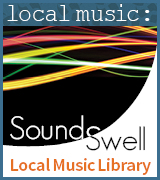 Read!
The White Giraffe is Lauren St. John's first children's book, and the first of a ... [Continue]
Featured Events @ the Library
Tuesday, May 26

Aptos Youth Chess Club (3:30 PM-4:30 PM)
Location: Aptos Branch
For ages 6 and up. Meets on Tuesday afternoons.


Wednesday, May 27

Reading in the Redwoods (6:15 PM-7:30 PM)
Location: Felton Branch
Reading in the Redwoods book group meets monthly at the Felton Library on the fourth Wednesday, reading contemporary books chosen by the members. Copies of each month's book are available at the Felton branch library. For more information call 427-7708 or drop by the branch. To be added to our book group email list, please call 831-427-3151.


Thursday, May 28

Age Well, Drive Smart Program (10:00 AM-12:30 PM)
Location: Aptos Branch
The California Highway Patrol is offering a traffic safety program for seniors. The Age Well, Drive Smart Program is designed to provide mature drivers with the keys to driving safer and driving longer. Topics will include: How to tune up driving skills, refreshing knowledge of the rules of the road, learning about normal, age related physical changes and how to adjust them, when it may be time to limit or stop driving. Age Well, Drive Smart classes are free. Reserve a spot in the class by calling: 831-662-0511.