Focus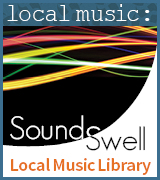 Read!
Patricia Polacco is a wonderful storyteller, and a good number of her books are about ... [Continue]
Featured Events @ the Library
Tuesday, October 6

Felton DIY Crafts (1:00 PM-5:00 PM)
Location: Felton Branch
Join the fun on Tuesdays between 1:00 pm and 5:00 pm! There will be a Do It Yourself craft available each Tuesday from Sept. 15th through Dec. 15th.


Wednesday, October 7

Capitola Book Discussion Group (9:30 AM-10:30 AM)
Location: Capitola Branch
This is a new Book Discussion Group for Capitola Library. This first meeting we will discuss books and choose our first read. All adults are welcome. Meetings will be 1st Wednesday of every month at 9:30am


Thursday, October 8

Lego Club @ Garfield Park (3:30 PM-5:00 PM)
Location: Garfield Park Branch
Directed Lego construction for kids 7 and older. Each week we will construct models based on a common theme.