Focus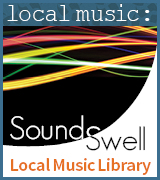 Read!
If you were the Queen of Faery and had to pay a septennial teinde or ... [Continue]
Featured Events @ the Library
Sunday, August 30

Live Oak Family Crafts (1:00 PM-3:30 PM)
Location: Live Oak Branch
Drop in with your family and make something fun!


Monday, August 31

Touch Team: Tablet Engaged Active Minds (10:30 AM-11:30 AM)
Location: Scotts Valley Branch
Do you know an older adult experiencing memory loss? Forgetfulness can be frustrating for those experiencing it, and for their loved ones. Join us in this supportive social setting. We will use touchscreen tablets to engage the mind and activate memory. Individual coaches will be present for each "team," and older adult and their family member or caregiver. You can expect to: record & share stories; enrich time spent together; boost interest and involvement; use reminiscence to engage and connect. A limited number of "drop-in" slots are available. iPads are provided. Sign-up now in person at the Scotts Valley branch.


Tuesday, September 1

Aptos Youth Chess Club (3:30 PM-4:30 PM)
Location: Aptos Branch
For ages 6 and up. Meets on Tuesday afternoons.