Focus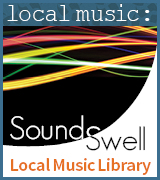 Read!
Who wanted to kill head football coach Hollerin' Hank Killdare? Well, apparently lots of people ... [Continue]
Featured Events @ the Library
Saturday, May 30

Chess Instruction Downtown (2:00 PM-3:30 PM)
Location: Downtown Branch
Children's chess instruction with full time teacher and master, Gjon Feinstein, for students up to 18 years old. Meets all Saturdays of the month except the first Saturday. Parents and/or other relatives are welcome to participate.



Tales to Tails - Downtown (10:00 AM-11:30 AM)
Location: Downtown Branch
Trained therapy dogs will be available at the Library to be attentive, non-judgmental reading partners for children reading aloud. Children have individual 20-minute time slots to sit with a dog and read. Call 427-7717 or e-mail PRO@santacruzpl.org to make an appointment.


Sunday, May 31

Live Oak Family Crafts (1:30 PM-3:30 PM)
Location: Live Oak Branch
Drop in with your family and make something fun!


Monday, June 1

Story Time at Garfield Park Library (10:00 AM-11:00 AM)
Location: Garfield Park Branch
Join us at the Garfield Park Library for our weekly Preschool Story Time. We'll read books, sing songs and make a simple craft! Ages 3-6.