Focus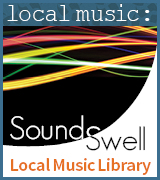 Read!
Tubes: a journey to the center of the Internet
2012 was a good year for offbeat travelogues. (See the review of Andrew Blackwell's "Visit ... [Continue]
Featured Events @ the Library
Tuesday, May 5

La Selva Beach Preschool Story Time (10:30 AM-11:30 AM)
Location: La Selva Beach Branch
Join us for great books and a simple craft! For ages 3-6.


Wednesday, May 6

Hands On : Build Your Future- Mechanics (3:00 PM-5:00 PM)
Location: Aptos Branch
Learn about different careers that don't require attending a university and the things you can do right now to prepare for your life after High School. In this session, participants will explore basic mechanics and get hands on experience building metal machines.


Thursday, May 7

Friends of the Aptos Library Meeting (7:00 PM-8:30 PM)
Location: Aptos Branch
Interested in helping your local Aptos Library? Come to the Friends of the Aptos Library meetings and learn how you can make a difference in your community.