Focus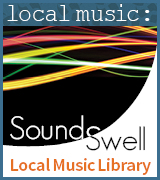 Read!
Vivian Apple at the end of the world
The Church of America has been warning of the rapture for a long time, all ... [Continue]
Featured Events @ the Library
Saturday, May 23

Branciforte Family Crafts (1:30 PM-3:30 PM)
Location: Branciforte Branch
Drop in with your family and make something fun!


Sunday, May 24

Computer Coaching at the Downtown Branch (1:30 PM-3:30 PM)
Location: Downtown Branch
Let a computer coach help you get familiar with tech basics! Our volunteer computer wizard will help you navigate such unfamiliar territory as learning how to set up an email account, creating passwords, searching the internet, completing online applications and more. Drop-in help available in 20 minute increments. A sign-up sheet will be available at 1:00 on Sunday.


Monday, May 25

Branches Closed for the Memorial Day Holiday (8:00 AM-7:00 PM)
Location: All Branches
All branches will be closed Monday, May 25 for the Memorial Day Holiday.