Focus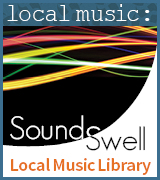 Read!
Sign up today and visit the calendar to see what's happening!
---
Featured Events @ the Library
Sunday, July 5

Women, Peace & Power – 100 Years: Closing Ceremony (2:00 PM-5:00 PM)
Location: Downtown Branch
The public and press are invited to this closing ceremony in honor of the Centennial of the Women's International League for Peace & Freedom (WILPF). In April, May, and June WILPF Santa Cruz has partnered with the Santa Cruz Public Libraries' "Art in the Library" series to present an exhibition of "Women, Peace & Power – 100 Years". In this exploration of the roles of women in changing our attitudes through art and activism the community was invited to encounter two floors of inspirational art and information, including the work of Carolina McCall, Sara Friedlander, Myra Eastman, Diane Levin, Sarah Jane Morabito, Mary Vidnovic, Charles Berger, Tatyana Fazlalizadeh and the Guerrilla Girls. In this closing event we will celebrate our WILPF activists and the 100 years of social change that continues to this day. The art installation is available for viewing until July 12, 2015.


Monday, July 6

Touch Team: Tablet Engaged Active Minds (10:30 AM-11:30 AM)
Location: Scotts Valley Branch
Do you know an older adult experiencing memory loss? Forgetfulness can be frustrating for those experiencing it, and for their loved ones. Join us in this supportive social setting. We will use touchscreen tablets to engage the mind and activate memory. Individual coaches will be present for each "team," and older adult and their family member or caregiver. You can expect to: record & share stories; enrich time spent together; boost interest and involvement; use reminiscence to engage and connect. A limited number of "drop-in" slots are available. iPads are provided. Sign-up now in person at the Scotts Valley branch.


Tuesday, July 7

The Magical Moonshine Puppet Theatre (3:00 PM-4:00 PM)
Location: La Selva Beach Branch
Come see The Magical Moonshine Theatre perform puppet shows with live music, singing, and acting!