Focus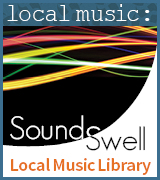 Read!
June and Day live in Los Angeles, which is part of the Republic, in the ... [Continue]
Featured Events @ the Library
Sunday, April 26

Computer Coaching at the Downtown Branch (1:30 PM-3:30 PM)
Location: Downtown Branch
Let a computer coach help you get familiar with tech basics! Our volunteer computer wizard will help you navigate such unfamiliar territory as learning how to set up an email account, creating passwords, searching the internet, completing online applications and more. Drop-in help available in 20 minute increments. A sign-up sheet will be available at 1:00 on Sunday.


Monday, April 27

eBooks & More Help Session (10:00 AM-12:00 PM)
Location: Downtown Branch
Learn more about digital content at the library. Stop by at any time during the two hour session. Bring your device and we'll help you get started with digital content from the library... ebooks, audiobooks, music, and streaming video. Don't have a device? We'll have one you can test drive during the session.


Tuesday, April 28

Peace Paper Project (2:00 PM-6:00 PM)
Location: Capitola Branch
Paper carries meaning far deeper than the words it can convey. In direct collaboration with art therapists, the Peace Paper Project brings the artistic expression of resilience and healing to communities all over the world. Come and participate in paper making as cultural transformation.
Additional Information