Focus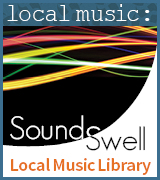 Read!
How not to be wrong: the power of mathematical thinking
While the subtitle of this book is "the power of mathematical thinking," the "how not ... [Continue]
Featured Events @ the Library
Friday, August 28

La Selva Beach Brown Bag Movie (11:00 AM-12:00 PM)
Location: La Selva Beach Branch
Bring your lunch and join us for a movie. Call 831.427.7710 for this month's movie selection


Saturday, August 29

The Dance and Music of Puerto Rico with Luna Rhythms (11:00 AM-12:00 PM)
Location: Capitola Branch
Join Ali Luna as he demonstrates the congas, barriles, maracas and more! Children can participate in call and response style singing, creating traditional drumming rhythms and learning the movements of Bomba! Sponsored by the Tannery World Dance and Cultural Center in association with the Santa Cruz Ethnic Dance Festival.
Additional Information


Sunday, August 30

Live Oak Family Crafts (1:00 PM-3:30 PM)
Location: Live Oak Branch
Drop in with your family and make something fun!