Focus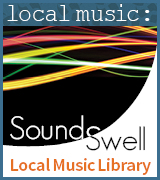 Read!
Sammy Keyes and the Hotel Thief
What would you do if you were stuck in your grandmother's apartment for the day? ... [Continue]
Featured Events @ the Library
Monday, April 20

Touch Team: Tablet Engaged Active Minds (10:30 AM-11:30 AM)
Location: Scotts Valley Branch
Do you know an older adult experiencing memory loss? Forgetfulness can be frustrating for those experiencing it, and for their loved ones. Join us in this supportive social setting. We will use touchscreen tablets to engage the mind and activate memory. Individual coaches will be present for each "team," and older adult and their family member or caregiver. You can expect to: record & share stories; enrich time spent together; boost interest and involvement; use reminiscence to engage and connect. A limited number of "drop-in" slots are available. iPads are provided. Sign-up now in person at the Scotts Valley branch.


Tuesday, April 21

La Selva Beach Homework Help (3:00 PM-5:00 PM)
Location: La Selva Beach Branch
The Friends of the La Selva Beach Library and the Santa Cruz Public Libraries are offering free homework assistance at the library. No appointment is necessary. Open to students grade 12 and under. Homework help is also available at the Boulder Creek, Garfield Park, Scotts Valley and Downtown Libraries. For more information, call the Programs office at 831-427-7717 or email pro@santacruzpl.org.


Wednesday, April 22

Hands On : Build Your Future- Construction & Carpentry (3:00 PM-5:00 PM)
Location: Downtown Branch
Learn about different careers that don't require attending a university and the things you can do right now to prepare for your life after High School. In this session, participants will explore basic construction and get hands on experience building a catapult.