Focus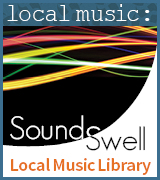 Read!
Cath would rather be anywhere else except college, especially since her twin sister Wren doesn't ... [Continue]
Featured Events @ the Library
Monday, April 27

eBooks & More Help Session (10:00 AM-12:00 PM)
Location: Downtown Branch
Learn more about digital content at the library. Stop by at any time during the two hour session. Bring your device and we'll help you get started with digital content from the library... ebooks, audiobooks, music, and streaming video. Don't have a device? We'll have one you can test drive during the session.


Tuesday, April 28

Peace Paper Project (2:00 PM-6:00 PM)
Location: Capitola Branch
Paper carries meaning far deeper than the words it can convey. In direct collaboration with art therapists, the Peace Paper Project brings the artistic expression of resilience and healing to communities all over the world. Come and participate in paper making as cultural transformation.
Additional Information


Wednesday, April 29

Hands On : Build Your Future- Electricity (3:00 PM-5:00 PM)
Location: Downtown Branch
Learn about different careers that don't require attending a university and the things you can do right now to prepare for your life after High School. In this session, participants will explore basic electricity and get hands on experience with wiring, switches, and circuitry.