SCPL News & Announcements
---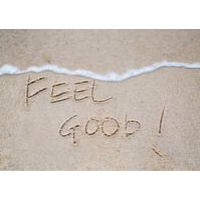 Feeling Good Wellness Center will be offering a panel discussion to give the community the opportunity to ask questions that would help them with their general needs for the information they are looking for.
Feeling Good Wellness and Training Center is a new addition to the community of Santa Cruz and surrounding areas, offering therapy and support to families and individuals. Our clinicians bring a wide range of expertise including treatments for trauma, eating disorders, PTSD and OCD, parenting struggles, veteran's issues, and aging-related conditions. Services related to women's health, chronic health conditions, and chronic pain, as well as a specific program tailored to families adjusting to post-divorce or transitioning to divorce, are offered as well. The particular modality used at FGTTC is called TEAM-CBT,which is based on advanced techniques of Cognitive Behavioral Therapy, which is modeled off of the work of world- renowned Dr. David Burns, M.D. at Stanford. TEAM-CBT offers short term and results-oriented treatments for a majority of mood and anxiety issues.
Thursday • December 12th
5:30-6:45pm Downtown Library 224 Church Street
Presenter:
Dr. Katie Dashtban is a Licensed Clinical Health Psychologist and the founder of Feeling Good Wellness Center in Santa Cruz. The center's mission is to provide quality cognitive behavioral therapy for the advancement of mental health to the community and its second mission is to provide high-quality health through nutrition and functional medicine interventions to the public.
Dr. Dashtban's talk will go over tips on ways to stay healthy and active in the following ways:
1- How to stay healthy both mentally and physically during challenging transitional times such as divorce, moving, changing jobs, becoming parents, or launching kids off to college.
2- How to stay healthy both mentally and physically when facing a chronic health condition such as menopausal symptoms, pre-diabetes, chronic pain.
3- Ample opportunity for questions and answers so that the participants could use the experience in a positive and productive way.
Please visit www.feelinggoodtherapy.com for more information
View similarly tagged posts: Santa Cruz, Teens, Health, Discussions
Posted by cowend on Nov. 30, 2019 at 6 a.m.

Permalink: https://www.santacruzpl.org/news/permalink/960/