SCPL News & Announcements
---

Imagining and Making a University Campus at Santa Cruz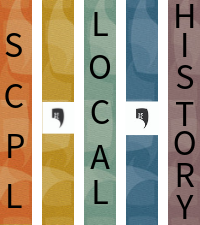 Learn more about the history of UCSC
What were the creative and political forces behind the new UC campus at Santa Cruz? Frank Zwart will take us behind the scenes to the early days of UCSC.
Frank Zwart, an alumnus of UCSC (Cowell '71), was UCSC's campus architect 1988-2010.
Saturday • May 25th 11:00 - 12:30pm Downtown Library • 224 Church St.
This program is sponsored by the City of Santa Cruz, Historic Preservation Commission and is part of the Spring local history series.
View similarly tagged posts: Local History, Santa Cruz, Discussions
Posted by glassa on May 11, 2019 at 6 a.m.

Permalink: https://www.santacruzpl.org/news/permalink/865/