You Can Do That @ the Library?!
Enjoy a Preschool Storytime
Early literacy activities and fun for everyone from 3-6 years old is just a part of the activities at a Preschool Storytime.
---
See our Calendar, Online Catalog or Branch pages for more details and contact information.
SCPL News & Announcements -
Latest Posts
---

Thank You Santa Cruz County!
Measure S passed with 69% of the votes, ahead of the required 2/3 majority! A huge thank you to all members of our community who supported SCPL at the polls. The future of SCPL looks bright, and all of us will benefit.
Ballot Language for Library Facilities Revenue Measure S:
"To modernize, upgrade and repair local libraries in Santa Cruz, Aptos, Live Oak, Scotts Valley, Boulder Creek, Capitola, Felton and La Selva Beach---replace failing roofs, outdated bathrooms, electrical systems/structurally damaged facilities; support growing use by children, seniors, veterans and others; expand access to modern technology; and construct/expand facilities where necessary; shall Santa Cruz Libraries Facilities Financing Authority issue $67,000,000 in bonds for Santa Cruz Facilities Financing Authority Community Facilities District No. 2016-1; levy a special tax annually on parcels within the Community Facilities District; establish an initial appropriations limit; and assure mandatory accountability?"
View similarly tagged posts: Library Administration, Santa Cruz
Posted by phippsa on June 29, 2016 at 9:20 a.m.

Branches Closed July 4th for the Independence Day Holiday
All branches will be closed Monday, July 4th for the Independence Day Holiday.
View similarly tagged posts: Library Administration, Branches, Closures
Posted by phippsa on June 29, 2016 at 9:18 a.m.

Santa Cruz Shakespeare Two-Part Discussion Series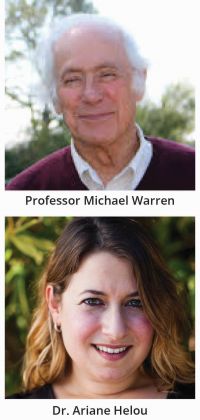 A Misummer Night's Dream & Hamlet
Professor Michael Warren and Dr. Ariane Helou will share their vastly knowledgeable and entertaining insights on the two Shakespeare plays presented this summer by Santa Cruz Shakespeare: A Midsummer Night's Dream and Hamlet. These fast-paced, enlightening discussions will greatly add to your enjoyment of this summer's performances.
A Midsummer Night's Dream with Professor Michael Warren Wednesday • July 6 6:30pm - 8:30pm Downtown Library • 224 Church St.
Hamlet with Dr. Ariane Helou Wednesday • July 20 6:30pm - 8:30pm Scotts Valley Library • 251 Kings Village Rd.
Professor Warren is emeritus Professor of Literature at UCSC and Textual Consultant and Dramaturg to Santa Cruz Shakespeare since its inception (previously as Shakespeare Santa Cruz). Dr. Helou has been a dramaturg for SCS for the past two years, and holds a PhD in literature from UCSC. This fall, she will be fulfilling a prestigious post-doctoral fellowship at UCLA.
View similarly tagged posts: Events
Posted by phippsa on June 24, 2016 at 10:19 a.m.

Chicks in the City, Hens in the Hood
Raising Chickens at Home
Join Master Gardener Candice McLaren and learn about the joys of keeping chickens without annoying your neighbors. Discover what the best breed is for you and your family and learn about the variety of birds and eggs. Do you want large or small birds, white, brown or blue/green eggs, fancy feathered birds, full grown hens or baby chicks, or possibly rescue birds from Animal Services?
Saturday • July 2 11:00am - 12:00pm Scotts Valley Library • 251 Kings Village Rd.
Get great ideas for designing and building a coop. And before you bring those baby chicks home you'll want to know how to prepare their first home, how to keep chicks warm, what to feed them, and how to make their transition from a warm house (yours!) to their new chicken coop outside.
Sponsored by the Friends of the Scotts Valley Library.
View similarly tagged posts: Santa Cruz, Events, Citizen Science
Posted by phippsa on June 21, 2016 at 8:22 a.m.

Join us for a summer screening of TRON, the 1982 original!
See the groundbreaking 1982 film that started a technical revolution with its tale of a sinister "Master Control Program" with world domination as its goal. What can a humble programmer do, but to create "TRON" to take down the MCP. What better way to celebrate the anniversary of TRON and the independent spirit of our nation. Remember: "TRON fights for the users!"
The film will be followed by a discussion. Bring your own bag lunch!
Sunday • July 3 • 1:00 - 4:30pm Downtown Library • 224 Church St. Santa Cruz
What is Hidden Gems Film Club? Join us every month for an afternoon of unique cinema to discover or rediscover "hidden gems" of foreign films, documentaries, independents and even perhaps some mainstream movies that you might have missed! Screenings happen every 1st Sunday of each month starting at 1:00pm at the Downtown Library from February thru August.
Attendance is free, but we appreciate your RSVP via Brown Paper Tickets or our Facebook Event Page.
View similarly tagged posts: Events, Movies
Posted by phippsa on June 7, 2016 at 9:46 a.m.