Teen Places
Coming Up
Tue, June 28
Wed, June 29
Thu, June 30
Fri, July 1
Teens @ SCPL
---
The Santa Cruz Public Libraries has a variety of resources available to help you. Use the links on the left to find resources on a wide variety of topics.
Summer Reading Program 2016!
Welcome to the Santa Cruz Public Libraries' Summer Reading Program 2016 - GAME ON: READ! A summer reading and activities program for all ages!
This year our theme of GAME ON: READ! celebrates the wide range of games that keep our minds and bodies healthy and active! From sports and outdoor games, to strategy video games and tabletop games; spend your summer discovering the wide range of exciting, educational and physical benefits of games.
Click the button to sign up for Summer Reading:
Homework Help & R.E.A.D.
Homework Help is available free to all students under 18 years of age from Sept 28 - May 25, 2016. No appointment is needed.
CLICK FOR MORE DETAILS ABOUT HOMEWORK HELP
R.E.A.D. is the Santa Cruz Public Libraries' new reading comprehension program for students grades 2-12. Students receive 30 minutes of individual instruction from a California credentialed teacher!
CLICK FOR MORE DETAILS ABOUT R.E.A.D.
Teens Self Help Collection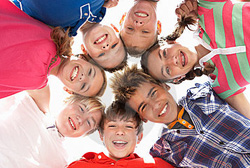 Most of the Santa Cruz Public Library branches (and the Bookmobile) have Teen Self Help collections. These books may be borrowed by anyone on the HONOR SYSTEM — whether you have a library card or not.
How this works:
If the book you want has a label on the front cover saying it's part of the Teen Self Help Collection, you can borrow it for as long as you need it, without checking it out. Please return the book to any branch when you're finished with it so that others can read it too.
Browse All Self Help Book Titles and Locations
or
2016 Amelia Bloomer List
"We Should All Be Feminists, Chimamanda Ngozi Adichie's call to action, is a definitive answer to the oft-repeated question, "why feminism?" In a world where this question is still being raised, the Amelia Bloomer Project exists to honor and celebrate the exemplary feminist responses provided in literature for readers ages 0 to 18."
March is Women's History Month and the The Santa Cruz Public Libraries has each and every one of the titles on the 2016 Amelia Bloomer List of feminist literature. The list presents well-written and illustrated books with strong feminist messages published in the past 18 months that are recommended for young people from birth through eighteen years of age. It is a list of quality fiction and nonfiction titles that affirm positive roles for girls and women.
Printable Brochure of Teen Titles from the 2016 List:

Printable Brochure of Kids' (Early Readers & Middle Grade) Titles from the 2016 List: