Teen Places
Coming Up
Sat, Feb. 13
Tue, Feb. 16
Wed, Feb. 17
Thu, Feb. 18
Sat, Feb. 20
Teens @ SCPL
---
The Santa Cruz Public Libraries has a variety of resources available to help you. Use the links on the left to find resources on a wide variety of topics.
2016 Amelia Bloomer List
"We Should All Be Feminists, Chimamanda Ngozi Adichie's call to action, is a definitive answer to the oft-repeated question, "why feminism?" In a world where this question is still being raised, the Amelia Bloomer Project exists to honor and celebrate the exemplary feminist responses provided in literature for readers ages 0 to 18."
March is Women's History Month and the The Santa Cruz Public Libraries has each and every one of the titles on the 2016 Amelia Bloomer List of feminist literature. The list presents well-written and illustrated books with strong feminist messages published in the past 18 months that are recommended for young people from birth through eighteen years of age. It is a list of quality fiction and nonfiction titles that affirm positive roles for girls and women.
Printable Brochure of Teen Titles from the 2016 List:

Printable Brochure of Kids' (Early Readers & Middle Grade) Titles from the 2016 List:

Teens Self Help Collection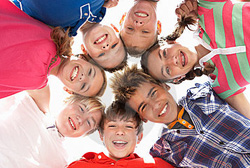 Most of the Santa Cruz Public Library branches (and the Bookmobile) have Teen Self Help collections. These books may be borrowed by anyone on the HONOR SYSTEM — whether you have a library card or not.
How this works:
If the book you want has a label on the front cover saying it's part of the Teen Self Help Collection, you can borrow it for as long as you need it, without checking it out. Please return the book to any branch when you're finished with it so that others can read it too.
Browse All Self Help Book Titles and Locations
or
Homework Help & R.E.A.D.
Homework Help is available free to all students under 18 years of age from Sept 28 - May 25, 2016. No appointment is needed.
CLICK FOR MORE DETAILS ABOUT HOMEWORK HELP
R.E.A.D. is the Santa Cruz Public Libraries' new reading comprehension program for students grades 2-12. Students receive 30 minutes of individual instruction from a California credentialed teacher!
CLICK FOR MORE DETAILS ABOUT R.E.A.D.
Teens Top 10 Winners!
Voting for the Teens' Top Ten has ended and the winners have been announced!
The Teens' Top Ten is a "teen choice" list, where teens nominate and choose their favorite books of the previous year. Nominators are members of teen book groups in sixteen school and public libraries around the country. Nominations are posted during National Library Week, and teens across the country are encouraged to read as many nominees as they can over the summer.
#1: The Shadow Throne. By Jennifer A. Nielsen. War is on the horizon in Carthya, and Jaron needs to protect his country. However, the ruler of Avenia has also captured Jaron's best friend and love, Imogen. Jaron needs to save both his friend and his country, but everything that possibly could go wrong, does go wrong.

#2: I Become Shadow By Joe Shine. Ren Sharpe was abducted at fourteen, chosen by the mysterious F.A.T.E. Center to become a Shadow: an unstoppable guardian of a future leader/world changer. After four years of training, she is assigned to protect Gareth Young, one of these future beings, an easy assignment, until a team of trained and armed professionals attempt to abduct him in broad daylight. With nowhere else to turn, Ren breaks F.A.T.E. rules and tracks down the only person she can trust; a fellow Shadow named Junie Miller, and decides that her kidnappers may be able to see the future, but they are unprepared for the killing machines they've created.

#3: To All The Boys I've Loved Before. By Jenny Han.
Lara Jean has a teal hatbox under her bed filled with all her precious things, old feelings, and memories that should be buried forever. In that box, there are letters Lara has written to all the boys she has ever loved with no intention of ever sending them. One day, the hat box goes missing, marking the beginning of a series of confrontations she never thought she'd have to face.
CLICK HERE FOR THE FULL LIST OF WINNERS