SCPL News & Announcements
---

Virtual Reality Sea Level Rise Explorer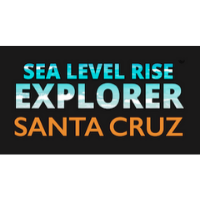 The Sea Level Rise Explorer Virtual Reality Experience: Come Have the Experience!
The Sea Level Rise Explorer is a virtual reality experience designed to immerse users in modeled representations of how sea level rise impacts, such as coastal flooding and coastal erosion, might affect the beaches and bluffs in Santa Cruz. The experience is available in both English and Spanish. This project was funded by a grant from the American Geophysicist's Union and supplements a Coastal Commission grant supporting community engagement for the Resilient Coast Santa Cruz Initiative. See some of the press about the project from NPR, The Santa Cruz Sentiinel, and KSBW News. The project is a collaboration between Santa Cruz Public Libraries, City of Santa Cruz, Virtual Planet Technologies, with support form Swan Dive Media.
Visit the downtown library's information desk and inquire about participation. Library staff will assist you with the simple process, which takes approximately 10 minutes.
Please Note:The Oculus Quest equipment used for this project requires users to be at least 13 years of age. A valid photo ID or library card is also required to participate. Minors ages 13-17 years of age will need a parent's signature for the liability waiver.
Through February 2020
Ask Staff at Desk at the Downtown Library 224 Church Street
View similarly tagged posts: Santa Cruz, Teens, Exhibits, Technology, Discussions
Posted by glassa on Jan. 14, 2020 at 10 p.m.

Permalink: https://www.santacruzpl.org/news/permalink/992/