SCPL News & Announcements
---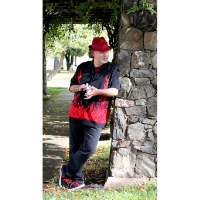 Join the Magic!
Join Santiago the Magician for a Celebration of Transformation as we prepare to renovate and transform the Boulder Creek Library! We'll share memories, magic, and stories as we say farewell to the old library and prepare for the arrival of an all new library here in the mountains!
"All magic is about transformation…the performance magician is telling you that you are the magician in your own life. You are the agent of transformation, your own transformation." - Eugene Burger
Boulder Creek Library
Meeting Room January 18th2:00-3:00pm
View similarly tagged posts: Kids, Events, Teens, Performances
Posted by glassa on Jan. 9, 2020 at 11:08 a.m.

Permalink: https://www.santacruzpl.org/news/permalink/1014/