SCPL News & Announcements
---

TECH TALKS (iPhone and iPad workshops)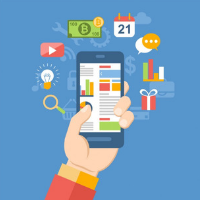 Discuss and explore the most useful apps and settings for optimizing your iPhone or iPad.
Garfield Park Thursday, October 10th and 17th • 11:00am - 12:30pm
10/10 iPhone 101 - Get the most from your basic features and settings
CLICK AND REGISTER
10/17 Health Apps for iPhone - Know the ways your device can help you with health goals for exercise, diet, meditation and more.
CLICK AND REGISTER
Workshops are completely free. Space is limited, so pre-registration is necessary to ensure a seat. Register in advance by clicking the links above or by calling 831-427-7717.
View similarly tagged posts: Santa Cruz, Teens, Library Classes, Technology, Health
Posted by glassa on Oct. 3, 2019 at 3:59 p.m.

Permalink: https://www.santacruzpl.org/news/permalink/968/