SCPL News & Announcements
---

Library Card Design Contest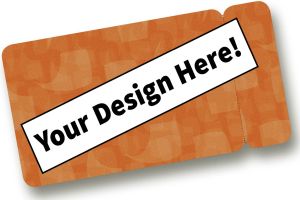 A New Card
FOR

Kids Created

BY

Kids

Library cards will be even more special for our Elementary school students in Kindergarten through 6th grade. We're holding a LIBRARY CARD DESIGN CONTEST to create a special card just for kids, made BY kids. K-6 graders are invited to pick up an official entry form either at school, at any branch library or the bookmobile, or by downloading and printing the form here. The 1st place winner will have their art design printed on library cards, which will be available for use in January 2020!
Submit artwork to your school librarian or at any branch library or the bookmobile between October 1st and November 1st.
Winning entries will be determined by an impartial panel of judges.
Winner and runners up will be notified on December 1, 2019.
New library cards will be ready for kids in K-6 to start using in January 2020.
Questions? Contact: k12@santacruzpl.org
View similarly tagged posts: Santa Cruz, Kids, Art
Posted by cowend on Oct. 2, 2019 at noon

Permalink: https://www.santacruzpl.org/news/permalink/963/