SCPL News & Announcements
---

Legally Speaking: Estate Planning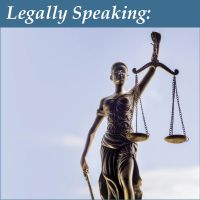 Legally Speaking is a series intended to answer questions about the most frequent legal issues people in our community face. These community discussions, focusing on legal and financial life events, will take place at various locations throughout the county. Legally Speaking is also intended to raise awareness about legal and professional resources available through the Santa Cruz County BAR Association, the Santa Cruz County Law Library, and the Santa Cruz County Court.
This Month: Estate Planning with Emily Buchbinder
This informative session covers one of the most important life- event topics: Estate Planning. The basics of trusts and wills, including who needs one and why will be covered.
Thursday • November 21st 6:00-7:30pm Scotts Valley Library •251 Kings Village Road
View similarly tagged posts: Santa Cruz, Library Classes, Discussions
Posted by cowend on Nov. 8, 2019 at 10:02 a.m.

Permalink: https://www.santacruzpl.org/news/permalink/990/