SCPL News & Announcements
---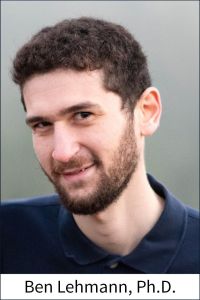 Dark Matter, Black Holes, and all that... with Ben Lehmann
Humanity's progress is marked by our mastery of the building blocks of the natural world: molecules, atoms, and sub-atomic particles. But most of the universe isn't made of anything like that! About 80% of all matter is a mysterious, invisible substance we call "dark matter". Dark matter is hard to study directly, but new tools in astronomy and astrophysics have created fresh opportunities for us to work out its properties.
One particularly exciting development is the advent of gravitational wave astronomy. Gravitational waves give us a whole new way of looking at the universe. In recent years, this advance has sparked new ideas about the black holes that make gravitational waves, and about possible relationships between black holes and dark matter. In this presentation, Lehmann will explain what we know about dark matter and black holes, what we don't know about them, and how these two mysterious components of our universe can shed some light on one another.
Thursday • June 6th 6:30 pm - 8:00 pm Downtown Library • 224 Church St.
Citizen Science is a collaboration between the Santa Cruz Public Libraries; the Santa Cruz Children's Museum of Discovery (SCCMOD), and the University of California, Santa Cruz (UCSC).
We invite you to join us every first Thursday of the month for a presentation and Q&A with local experts and researchers in the field discussing life science, ecology, geology, genetics, climatology and more. Let's connect, inspire and inform each other!
For more information contact pro@santacruzpl.org • 831-427-7717
View similarly tagged posts: Events, Teens, Citizen Science, STEM/STEAM, Discussions
Posted by cowend on May 30, 2019 at 1:27 p.m.

Permalink: https://www.santacruzpl.org/news/permalink/894/