SCPL News & Announcements
---

Seabright: Santa Cruz Cultural Hub in the Early 20th Century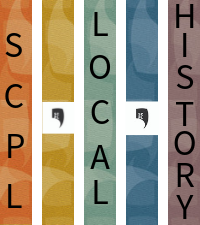 Discover how early 20th century female artists, architects, and activists made Seabright a dynamic cultural hub and tourist mecca. Building on this culture of activism, 1960's environmentalists ensured the creation of Seabright Beach.
Presenter Traci Bliss, a fifth generation Santa Cruzan, is an award-winning emerita professor of education. She co-authored the popular Arcadia book Santa Cruz's Seabright and writes about women in California's environmental history.
Branciforte Library Saturday, June 1st • 11:0am-12:00pm
This program is part of the Spring Local History Series
View similarly tagged posts: Local History, Santa Cruz, Events, Authors, Discussions
Posted by glassa on May 25, 2019 at 6 a.m.

Permalink: https://www.santacruzpl.org/news/permalink/875/