SCPL News & Announcements
---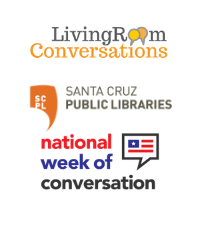 Could conversation help bridge the gaps in our current political climate?
Conversations for Change, is a program that provides opportunities to engage in discussion with others around local and national issues. The benefits from joining these discussions include learning something new, making friends, and restoring hope that we can bridge the divide in our nation through understanding the perspectives of others.
Conversations for Change are designed to foster greater understanding among individuals who may have different viewpoints. Participants in these small group conversations, guided by a trained host, practice being open and curious about all perspectives, with a focus on learning from one another.
The third discussion in the series reflects on "Status and Privilege"
We joke about "keeping up with the Joneses" — but there's real competition in our society for status and the accompanying privilege. How do we decide what we most value and how do we assign status to what we value? While our country seems to value wealth, there are other forms of status and privilege. What privilege do each of us enjoy? And how does that correspond with our status? This conversation examines our own status and the ways we experience our status in everyday life. From education to wealth, to gender to race, let's talk about what we have...and what we desire.
Space is limited. Registration is required.
Prior to registering, please review the
CONVERSATION AGREEMENT.
"Status and Privilege" Tuesday • June 4th • 5:30pm - 7:30pm Downtown Library • 224 Church St.
CLICK AND REGISTER
View similarly tagged posts: Santa Cruz, Discussions
Posted by glassa on May 22, 2019 at 6 a.m.

Permalink: https://www.santacruzpl.org/news/permalink/879/