SCPL News & Announcements
---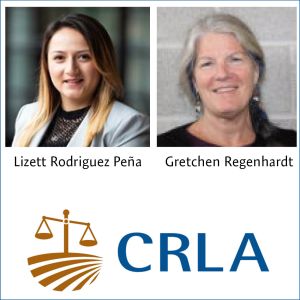 Labor Law
Representatives from California Rural Legal Assistance joins us for a presentation about the legal rights of workers, new developments in labor law, common issues and hot topics. Topics will also include the rights of immigrants, sexual assault and other workplace crime, and the new law around employees vs. independent contractors. The presentation will be brief with lots of time for questions.
Leagally Speaking: Labor Law Thursday • May 9 • 6:00-7:00 PM Downtown Library • 224 Church St.
About the Presenters:
Gretchen Regenhardt is the Regional Director and Directing Attorney of the Watsonville office of California Rural Legal Assistance, Inc. A graduate of UC Berkeley in Sociology, Ms. Regenhardt studied law at Golden Gate University where she received her JD and was admitted to the California Bar. After 3 ½ years practicing at legal services offices in Pennsylvania and Massachusetts, Ms. Regenhardt has been with CRLA and its predecessor agencies for more than 30 years.
Lizett Rodriguez Peña is an Equal Justice Works Crime Justice Corps Fellow at California Rural Legal Assistance, Inc. Lizett graduated from UC Davis with a Bachelor of Arts in Sociology and Chicano Studies and received her Juris Doctor from the University of San Francisco School of Law. Lizett is a first-generation Latina immigrant and proud daughter of migrant farmworkers.
Legally Speaking will take a break for the summer and return this fall with new topics and presenters.
View similarly tagged posts: Events, Discussions
Posted by cowend on May 4, 2019 at 6 a.m.

Permalink: https://www.santacruzpl.org/news/permalink/867/