SCPL News & Announcements
---

Art in the Library-Nature's Song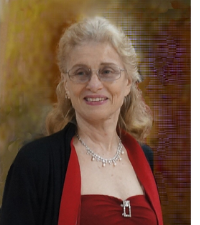 The Scotts Valley Library will host an Exhibition of Fine Art Paintings by local Artist, Beverly Martin. The Exhibition will run from April 6th until July 4th, 2019. A reception will be held Saturday, April 6th.
Beverley Martin is mostly a self-taught, story telling realist and has been painting in water color, acrylic and oils since moving, in 1971, with her family to San Lorenzo Valley where she and her family operated the Fern River Resort for 30 years. Now retired she is exploring new pathways in fine art and in teaching others the art of water color painting.
Bev's current focus is to capture, first with camera then in her paintings, the rich and unique beauty of the California coastlands, the ancient redwoods, flora, people and animals who live here.
Art Reception
-Saturday • April 6th
1:00 -3:00pm Scotts Valley Library 251 Kings Village Rd.
The Art in the Library program at Scotts Valley is sponsored by the Scotts Valley Friends of the Library.
View similarly tagged posts: Santa Cruz, SCPL Friends, Events, Art
Posted by glassa on March 28, 2019 at 6 a.m.

Permalink: https://www.santacruzpl.org/news/permalink/838/