SCPL News & Announcements
---

Stars of Poetry- CANCELLED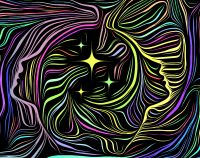 Stars of Poetry
JULY 3rd Class has been Cancelled
Community Poetry Circle + Legendary Poetry Collective A Summer Workshop Series
Are you a star of poetry? If not, you can easily become one this summer! Join this free series of workshops to explore poets, poem-making, and performance. In each of these workshops we will consider the lives of a prestigious poet, including Naomi Shihab Nye and Juan Felipe Herrera, reflecting on how their lives inform their work. We will write poems, receive guidance and feedback from poets in the community and perform our work out loud, sharing our stories together. No experience necessary. Come with an open heart and mind. Co-facilitated by Magdalena Montagne and poets from the Legendary Poetry Collective, as well as poets from the library's Community Poetry Circles.
Wednesdays • 1:00 pm - 3:00 pm Downtown Library • 224 Church St.
July 3
(JULY 3rd Program Cancelled)
July 17
July 31
This event is part of the SCPL 2019 Summer Reading Program, A Universe of Stories. To learn more or to sign up, visit santacruzpl.org/srp. The series is free, but please register in advance below.
REGISTER NOW
View similarly tagged posts: Teens, Performances, Authors, Art
Posted by glassa on June 25, 2019 at 3:37 p.m.

Permalink: https://www.santacruzpl.org/news/permalink/897/