SCPL News & Announcements
---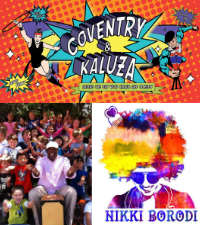 SANTA CRUZ PUBLIC LIBRARIES 2019 SUMMER READING PROGRAM:
A UNIVERSE OF STORIES
An Events & Reading Program for Babies, Toddlers, Kids, Teens, and Adults!
Our 2019 Summer Reading Program, A UNIVERSE OF STORIES , begins June 1st and runs through August 10th. Our entire program has been revamped this year to be more inclusive and to put an even greater focus on reading! Studies have shown that reading just 5 books over the summer can significantly reduce Summer Slide – a term for the learning loss experienced over the summer.
This year's theme, A UNIVERSE OF STORIES, was chosen to help inspire children of all ages to dream big, believe in themselves, and create their own story. It also celebrates the richness of perspectives that arise when we include stories from diverse people. And finally, we celebrate 50 years of space exploration and the anniversary of the lunar landing.
HOW TO PARTICIPATE
To sign up, visit our summer reading webpage or visit any branch library, the Bookmobile, or a Summer Reading Kickoff event. Signups begin June 1st and participants have until August 10th to sign out of the program and receive their rewards. Participants of all ages are encouraged to read books 5 books of their own choosing, listen to audio books, or be read to.
This year we have a new online platform for families and individuals to track their reading over the summer. The platform allows readers to add reviews and claim reward. It also includes a mobile app. Paper reading logs are available to those who prefer to track their reading that way.
Upon registration, kids and teens ages 0-18 receive a $10 Atlantis Fantasyworld gift certificate good towards a specially curated collection of comics and graphic novels and a coupon for a free book from any Friends of the Santa Cruz Public Libraries Book or Lobby Sale. After completing the goal of reading 5 books, kids ages 0-11 receive brand new free book selected by our librarians for summer reading. Kids ages 0-18 receive a certificate for a free game of bowling at Boardwalk Bowl. In addition to these reading rewards, teens ages 12-18 also receive a raffle entry. After reading 5 books adults receive a coupon for a free book from any Friends of the Santa Cruz Public Libraries Book or Lobby Sale. All age groups may choose a sticker or a button after reading 5 books.
Local businesses have donated fabulous raffle prizes for the raffles for those who read beyond the 5 book summer goal. Each age group receives a raffle entry after completing an additional 5 books, up to a maximum of 20 books. Raffles will be drawn in July and August.
The Santa Cruz Public Libraries' Summer Reading Program is made possible through our partnership with Atlantis Fantasyworld, the Friends of the Santa Cruz Public Libraries, and the Collaborative Summer Reading Program.
View similarly tagged posts: Santa Cruz, Kids, Summer Reading, Events, Teens, Performances, Music
Posted by cowend on June 23, 2019 at 2:14 p.m.

Permalink: https://www.santacruzpl.org/news/permalink/892/