SCPL News & Announcements
---

Traveling Lantern Theater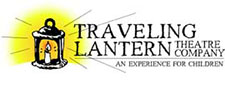 My Mother The Astronaut
To the moon and beyond! Aquarius' mom is an astronaut and today is "Take your child to work day". Aquarius can't wait to go to NASA and find out what it's like to be in space!
Traveling Lantern Theater brings stories and adventure to children across the USA.
Scotts Valley Library Wednesday, June 19th • 2:00pm
View similarly tagged posts: Kids, Summer Reading, Performances, STEM/STEAM
Posted by glassa on June 12, 2019 at 6 a.m.

Permalink: https://www.santacruzpl.org/news/permalink/871/