SCPL News & Announcements
---

Max Mobley reads from his novel, Howard & Debbie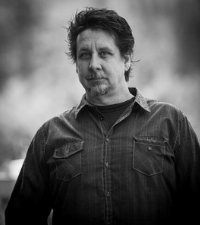 Local Author Talk
Local author Max Mobley has written books on music, such as a guide to using Auto-Tune and a book on the prog rock power trio Rush. He will be reading from his new book, his first novel, Howard & Debbie.
He will be selling and signing his new book as well, with part of the proceeds going to support the Boulder Creek chapter of the FSCPL.
Tuesday, June 11th • 6:30-8:00pm Boulder Creek Library Meeting Room 13390 West Park Avenue
View similarly tagged posts: Events, Authors
Posted by glassa on June 4, 2019 at 6 a.m.

Permalink: https://www.santacruzpl.org/news/permalink/885/