SCPL News & Announcements
---

Reach for the Stars Movie Screening: Apollo 11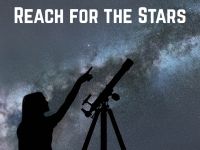 Celebrate the 50th anniversary of the moon landing with a screening of the 2019 film Apollo 11.
Consisting solely of archival footage, this documentary tells the story of the mission to land on the moon in present tense. It includes previously unseen video and unheard audio recordings.
After viewing, attendees will have a chance to participate in an informal discussion.
Saturday • July 20th 10:00am - 12:30pm Downtown Library: Upstairs Meeting Room • 224 Church St.
View similarly tagged posts: Santa Cruz, Events, Movies
Posted by glassa on July 13, 2019 at 6 a.m.

Permalink: https://www.santacruzpl.org/news/permalink/910/