SCPL News & Announcements
---

Political Leadership in the 21st Century: What is Needed?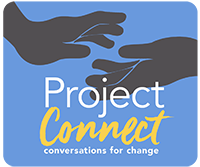 Conversations for Change
How should we define standards of personal behavior for our leaders? In this age when information and disinformation travels instantaneously, and there is pressure to respond quickly, what conflicts confront our leaders? In this Conversation for Change, we ask you to empathize with our leaders and also hold them accountable.
Tuesday • August 6 • 5:30 pm - 7:30 pm Downtown Library • 224 Church St. Upstairs Meeting Room
Space is limited. Registration is required. Prior to registering, please review the
Conversation Agreements
.
Conversations for Change are designed to foster greater understanding among individuals who may have different viewpoints. Participants in these small group conversations, guided by a trained host, practice being open and curious about all perspectives, with a focus on learning from one another.
Project Connect is a group of actively engaged citizens who care about bridging divides in our community as a means of preserving our democratic republic and the flourishing of our country. It is a Finding Common Ground team associated with Santa Cruz Indivisible.
REGISTER NOW
View similarly tagged posts: Santa Cruz, Events, Discussions
Posted by cowend on Aug. 2, 2019 at 6 a.m.

Permalink: https://www.santacruzpl.org/news/permalink/924/