SCPL News & Announcements
---

Research the History of Your House with Digital Tools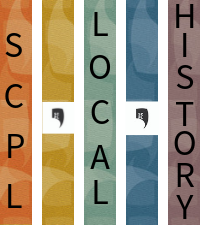 Learn how to research the history of your house.
With examples from his own work, Joe Michalak will demonstrate how to learn more about where we live, using sources freely available at Santa Cruz Public Libraries.
Joe Michalak is a member of the City of Santa Cruz Historic Preservation Commission. He and his wife, Judy Steen, have written dozens of Santa Cruz house histories.
Saturday • May 4th 11:00 - 12:30pm Downtown Library • 224 Church St.
This program is sponsored by the City of Santa Cruz, Historic Preservation Commission and is part of the Spring local history Series.
View similarly tagged posts: Local History, Santa Cruz, Events, Library Classes, Genealogy
Posted by glassa on April 27, 2019 at 6 a.m.

Permalink: https://www.santacruzpl.org/news/permalink/856/