SCPL News & Announcements
---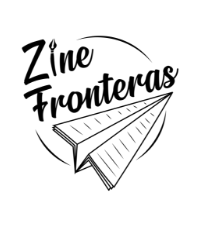 Update: DEADLINE EXTENDED UNTIL FRIDAY, MAY 3rd
Zine Fronteras is a literary publication by the Santa Cruz Public Libraries looking for unpublished writings, poetry, photography, and art that highlights the experiences of Santa Cruz's immigrant, LGBTQ+, homeless, incarcerated, and other historically underrepresented communities. All content contributors will receive a free copy of the published book!
Click here for submission guidelines and form.
FECHA LÍMITE EXTENDIDA HASTA EL VIERNES, 3 DE MAYO
Zine Fronteras es una publicación literaria de las Bibliotecas Públicas de Santa Cruz que busca recopilar ensayos, escritos originales, memorias cortas, poesía, fotografías y obras de arte que reflejan las experiencias de las comunidades migrantes, LGBTQ+, personas sin hogar, encarceladas, y otras comunidades históricamente subrepresentadas. ¡Todos los contribuyentes recibirán una copia gratis!
Haga clic aquí para formulario de envío.
View similarly tagged posts: Santa Cruz, Teens, Authors, Discussions, Art
Posted by glassa on April 25, 2019 at 10 a.m.

Permalink: https://www.santacruzpl.org/news/permalink/849/