SCPL News & Announcements
---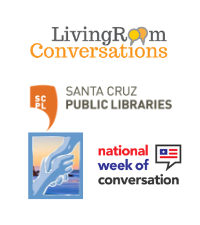 Could conversation help bridge the gaps in our current political climate?
Conversations for Change, is a program that provides opportunities to engage in discussion with others around local and national issues. The benefits from joining these discussions include learning something new, making friends, and restoring hope that we can bridge the divide in our nation through understanding the perspectives of others.
Conversations for Change are designed to foster greater understanding among individuals who may have different viewpoints. Participants in these small group conversations, guided by a trained host, practice being open and curious about all perspectives, with a focus on learning from one another.
The second discussion in the series reflects on "Tribalism 102: Tribalism, Media and Social Media"
This Conversation takes a look at the relationship between tribalism, news sources, and the public good. At its best, social media strengthens positive ties within social groups (tribes) and facilities the sharing of special life events. But there can be a darker side to the intersection of social media and tribalism. Tribalism is defined by the behavior and attitudes that stem from strong loyalty to one's group. While people on the left and right may disagree on many things, they often agree tribalism is bad for our politics and bad for our country. Although most people want communities where people are treated with respect, respectful interactions often are not what we experience in the media. How do we become more informed consumers of news and social media?
Space is limited. Registration is required.
Prior to registering, please review the
CONVERSATION AGREEMENT.
"Tribalism 102: Tribalism, Media, and Social Media" Tuesday • May 7th • 5:30pm - 7:30pm Downtown Library • 224 Church St.
CLICK AND REGISTER
View similarly tagged posts: Santa Cruz, Events, Discussions
Posted by glassa on April 24, 2019 at 6 a.m.

Permalink: https://www.santacruzpl.org/news/permalink/836/