SCPL News & Announcements
---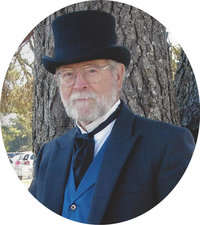 Civil War reenactor & author Nick Adams will discuss his book, Away at War. His book, based on letters sent home by a 2nd Minnesota Volunteer to his family, bring the experience of maintaining a family and being a soldier during the Civil War to life.
Friday, April 26th 2:00 - 3:00PM Garfield Park Library, 705 Woodrow Ave.
Nick K. Adams is a retired elementary school teacher, an avid Civil War re-enactor and historical speaker.
View similarly tagged posts: Local History, Santa Cruz, Events, Authors, Discussions
Posted by glassa on April 19, 2019 at 6 a.m.

Permalink: https://www.santacruzpl.org/news/permalink/832/