SCPL News & Announcements
---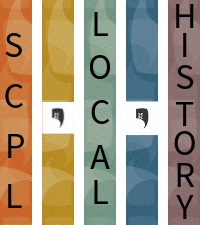 Randall Brown will share stories of characters and events from Felton's 150-year history. Learn about the pioneers, the coming of the railroad, famous fires, movie stars on location, and more.
Randall Brown, award-winning local historian, is the author of "San Lorenzo Water District—A History," and co-author of articles on Santa Cruz redwood parks and a popular Arcadia book on Seabright. He currently writes about local history for the Press Banner.
This is an offsite event.
-Saturday • April 27th
1:00 -2:30pm
The Satellite Felton • 6265 Highway 9
This program is part of the spring local history series.
View similarly tagged posts: Local History, Events, Genealogy
Posted by glassa on April 13, 2019 at 6 a.m.

Permalink: https://www.santacruzpl.org/news/permalink/845/