SCPL News & Announcements
---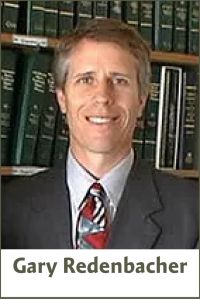 Coastal Access
Presenter Gary Redenbacher is the lead attorney in one of the two lawsuits filed against billionaire beach front owner, Vinod Khosla, who gated off the only access road to Martin's Beach, 10 miles below Half Moon Bay. What are the ways that citizens can assure that public beaches remain exactly that - public? Mr. Redenbacher will give an overview of the current battle affecting the public's right of access and what, if anything, private citizens can do to continue to assure beach access.
Legally Speaking: Coastal Access Thursday • April 11 • 6:00pm - 7:00pm Scotts Valley Library • 251 Kings Village Rd.
In California, there is no such thing as a private beach. The people own all beaches in the state up to at least mean high tide. Enshrined in the California Constitution is a clause stating that those who own beach front property cannot prevent the public from gaining access to the water. Despite this, more and more of the California coast is being closed off to the public.
For years, wealthy individuals have bought beach front property and gone to extraordinary lengths to keep the public from accessing the public areas of the beach. They have hired security guards, erected fences, blocked public access paths, etc. They also know that they can afford the extraordinary expense of litigation knowing that litigation is beyond the reach of even dozens of citizens who might band together.
Does the Constitutional provision mean that the public has unfettered rights to cross private property to get to the beach? If it means that the public has reasonable rights of access, what constitutes "reasonable"? How does the Coastal Act protect the public? What is a public dedication?
Legally Speaking is a new free monthly series of discussions with Q & A on various legal and financial life event topics. In the series, Santa Cruz County Bar Association recommended lawyers and finance/business professionals answer questions about the most frequently experienced legal issues faced by people in our community. These discussions will take place at various locations throughout the county on the 2nd Thursday of the month.
Please join us for the last event in the series: Thursday, May 9, 2019 Labor Law with Gretchen Reganhardt & Lizett Rodriguez (CRLA) at the Downtown Library
Legally Speaking will return with an all new lineup in the fall!
View similarly tagged posts: Santa Cruz, Events, Discussions
Posted by cowend on April 3, 2019 at 6 p.m.

Permalink: https://www.santacruzpl.org/news/permalink/842/