SCPL News & Announcements
---

Reach for the Stars: Galaxy Clusters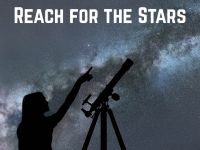 Join Joe Burchett from Lick Observatory in this fascinating lecture about galaxy clusters: the most massive structures in the universe!
After the lecture stay for a virtual reality tour of the universe and some stargazing (if weather permits.)
Don't forget to check out our lendable telescope program!
Tuesday • April 2nd • 6:00pm-7:30pm Live Oak Library • 2380 Portola Dr.
View similarly tagged posts: Santa Cruz, Services, Events, STEM/STEAM
Posted by glassa on April 2, 2019 at 9:54 a.m.

Permalink: https://www.santacruzpl.org/news/permalink/840/