SCPL News & Announcements
---

Pros and Cons of the State Ballot Measures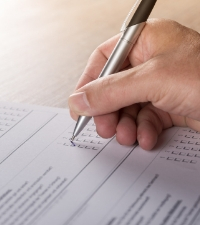 Pros & Cons of the November State Ballot Measures
Program hosted by the Santa Cruz County League of Women Voters
Come hear the arguments, both for and against, the statewide propositions to be voted on during the November 6, 2018 General Election and pick up a copy of the League's Easy Voter Guide. This event is free and open to the public.
Saturday • October 13th
10:00am -12:00pm Aptos Library 7695 Soquel Drive.
Saturday • October 27th
10:00am -12:00pm Downtown Library 224 Church St.
The League of Women Voters is a nonpartisan political organization encouraging informed and active participation in government. It influences public policy through education and advocacy. They do not support or oppose any political party or candidate.
View similarly tagged posts: Santa Cruz, Events
Posted by cowend on Oct. 11, 2018 at 9:13 a.m.

Permalink: https://www.santacruzpl.org/news/permalink/768/