You Can Do That @ the Library?!
Become a Universal Borrower
If you have a Library Card from another Library in California, you can get one in Santa Cruz for free.
Go to any branch and fill out an application.
---
See our Calendar, Online Catalog or Branch pages for more details and contact information.
SCPL News & Announcements -
Latest Posts

Friday, September 21, 2012
Space Shuttle Endeavour Flies Overhead
It was an exciting morning at the Downtown branch! The Space Shuttle Endeavor flew over Santa Cruz this morning on its way from Edwards Air Force Base to its new home in Los Angeles.
To read about the flight and see more photographs, take a look at the Sentinel story.
Here are some photos that our staff captured from the roof of the library. If you have photos to share, you can send them to pix@mercurynews.com.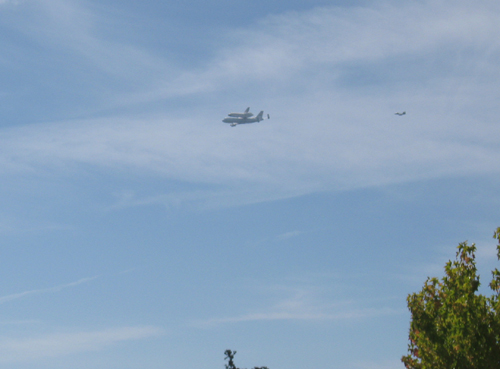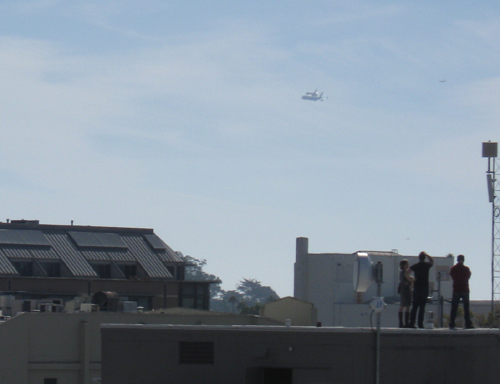 View similarly tagged posts: Local History, Santa Cruz
Posted by teeterj on Sept. 21, 2012 at 1:30 p.m.